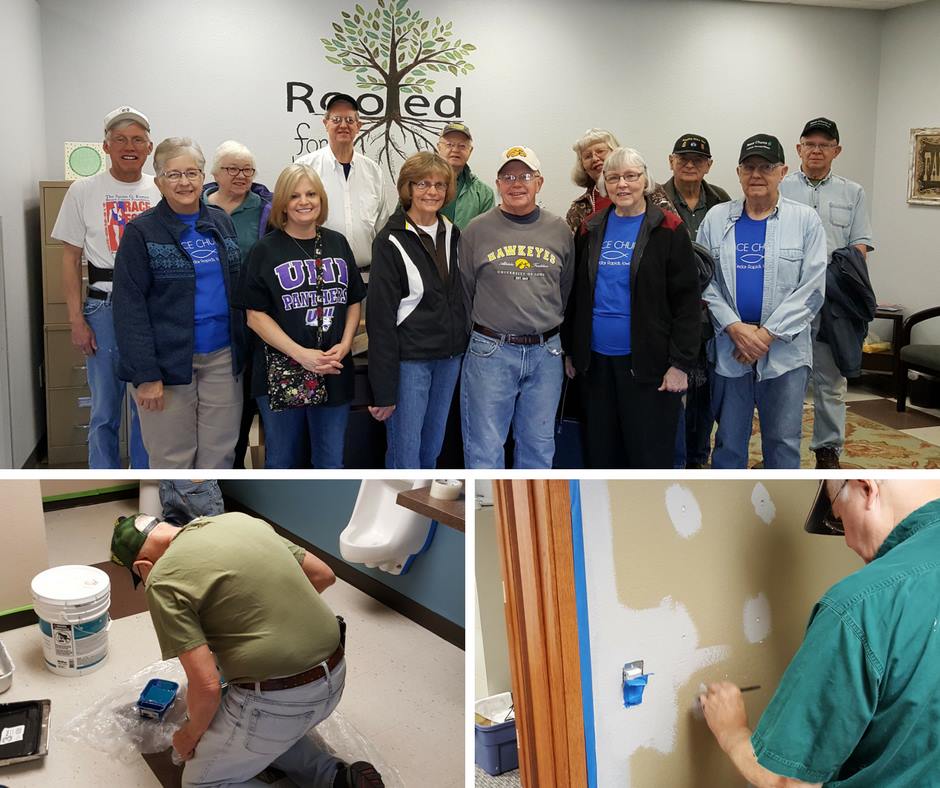 Life in the church includes both giving and receiving. We receive encouragement, support, accountability and service from one another. We also have the opportunity to give support and service to others. Service is not intended to be forced. Rather, all service to the church community flows out of a willingness to help.
If you are just beginning to explore how God can work through you, consider some of the following activities:
Painting
Cleaning baseboards
Cleaning windows
Taking out garbage
Write letters to missionaries/ prisoners/lonely
Pick weeds
Pick up garbage around church grounds
Also, be sure to be thinking about someone who could also benefit from this ministry, someone who you can bring along with you as you serve the God's family.