Our life in community is a constantly developing journey that leads us deeper into a total dependence on God. From the time we become members of Peace Church to the day when we fully experience God's love in heaven, the Holy Spirit is shaping us to look more and more like Jesus.

Recognizing that we don't always know how the Spirit moves, we have come to understand that there are stages on this journey. To help understand what the Spirit is doing, explore the following plan. Notice that while participation in the community is healthy, it's also not the end. We don't want to be busy, we want to go deep. We want to live completely dependent on the love of God.
This journey matches the steps of the vision that God has given to our church as a whole.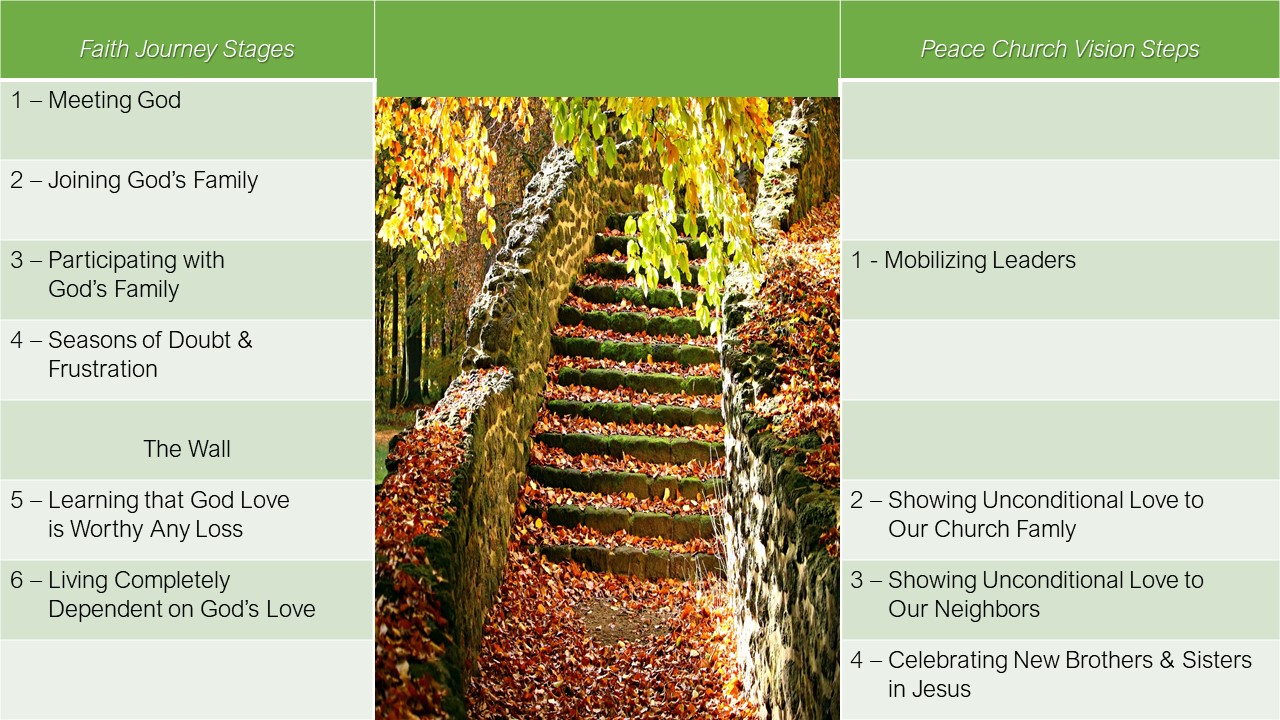 As we move further along on our individual faith journeys, we move closer to being the church God intends us to be. As we grow in our awareness of God's love, we increasingly are more capable to love one another as Jesus loves us, helping people to find new life in Christ.
Explore the resources below to see how God is leading you further and deeper into awareness and dependency on His unfailing love. On each page, hover over a word. If it becomes underlined, you can open a new link to additional information.
FAITH JOURNEY STAGES (From "Critical Journey" by Janet Hagburg, Robert Guelich)
PEACE CHURCH VISION STEPS