Dr. Thomas (Tom) Wolthuis
serving Geneva Campus Ministry
at University of Iowa, Iowa City
Geneva Campus Ministry is an approved student organization that has been active at the University of Iowa since 1971. We are a community of students, faculty, and staff who seek to serve Jesus Christ on campus. Geneva is supported by the "Reformed" branch of Protestant Christianity, plus friends from many other denominations.
We believe that God is at work in us and through us for the renewed life of all people and creation through faith, hope, and love. Our vision is to help guide a Christian educational exploration at the University of Iowa, engaging learning and life with the good news of Jesus Christ.
As followers of Christ, we warmly welcome doubters, seekers, the curious, and those of other faiths (or none) to join us. Participate in any or all of our activities... We hope you'll have a great time, and make new friends as you do!
Finally, brothers, pray for us, that the word of the Lord may speed ahead and be honored, as happened among you.
2 Thessalonians 3:1 ESV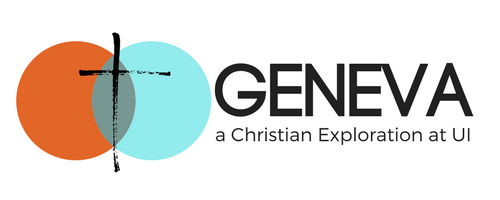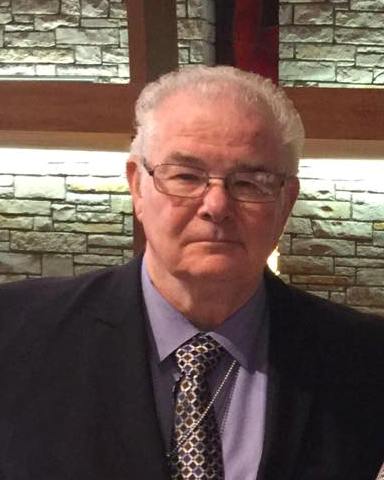 Dave Potter, Chaplain
serving Fresh Start Ministries
at Linn County Correctional & Juvenile Centers
Our Mission
The mission of Fresh Start Jail Ministries is to provide Spiritual and Emotional care to all inmates, their families and friends, and the staff members of the Linn County Correctional and Juvenile Centers.
Two Chaplains uniquely gifted for Corrections Ministry, a volunteer coordinator and dozens of volunteers work together with Corrections Officials and Administrators to provide this important service.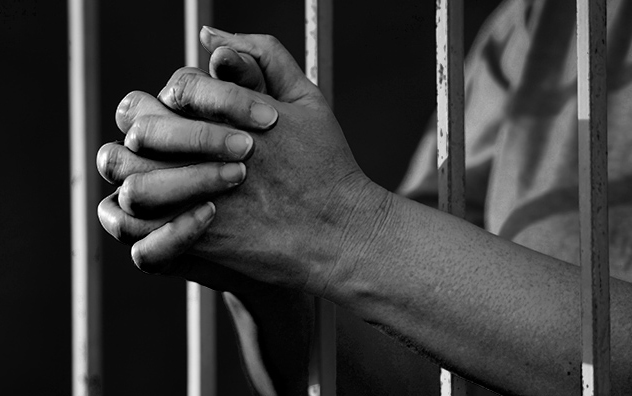 A Comprehensive Effort
The Chaplains offer personal, private and confidential counseling for individuals incarcerated in the Linn County Correctional Center (County Jail) and the Linn County Juvenile Detention Center. They also provide support and counseling to the staff of the Linn County Corrections systems.
This ecumenical program is focused on the needs of the individual. Weekly worship services are also provided at the Correctional Center and at the Juvenile Detention Center.
Following is a prayer I found in a Bible returned to me after the inmate left, it says a lot about our blessings we receive for faithful work unto Christ. God Help Me. We have all been hurt, we can be angry and think of revenge ------ or we can seek healing, PEACE, and forgiveness. Dear God, help me ----- I need You in my life. Please heal my troubles and put the joy of Your Spirit in me. Help me to learn in You. Teach me to understand Your Will for my life. I cannot learn from you unless you change my heart and help me to listen. Please come into my life in a stronger way, help my Faith to grow in Your peace and LOVE. I need Your LOVE Jesus. Thank you for always LOVING me. You will be my God for all the days of my life. Amen.
~ Chaplain Dave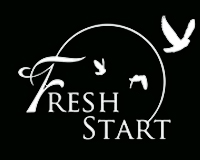 Our Mission

To empower choices for life through Christ-centered education and support.

Our Core Values

Christ-centered, spiritually and scripturally-grounded, client-focused, and life-honoring.

We Believe In

The sanctity of human lives.

---

About His Hands

Since 1992, His Hands Free Clinic has been seeking to honor God by helping the uninsured and underinsured in our community. The clinic is a 501(c)3 non-profit ministry that provides free medical, chiropractic, women's health, mental health, physical therapy, prescription assistance, patient advocacy and dental services near downtown.

We are members of the Linn County State Innovation Model, Linn County Housing Continuum of Care, Free Clinics of Iowa, Christian Community Health Fellowship, and the National Association of Free Clinics.

Our Mission

Our mission is to bring glory to God by meeting the physical, emotional and spiritual needs of those without adequate resources. We strive to treat patients with the dignity and respect that they deserve as children of God.

Statement of Values

Based upon the example of our Lord Jesus Christ, we are dedicated to serve a diverse community. We are committed to love and respect all persons of every race and creed, and to demonstrate integrity in our words and actions.

---

Wherever there is a need in Cedar Rapids, Linn County, Iowa you'll find the Salvation Army. Find out how you can help or be helped.

The Salvation Army, an international movement, is an evangelical part of the universal Christian church. Its message is based on the Bible. Its ministry is motivated by the love of God. Its mission is to preach the gospel of Jesus Christ and to meet human needs in His name without discrimination.

"Thank you for your kind gift of $500 in March to The Salvation Army in Linn County. For almost 150 years, The Salvation Army has been coming to the rescue of people who are overwhelmed by life. Thanks to kind and compassionate friends like you, that tradition continues just as strongly today in our community. May God bless you for your compassion." Major Alan Hellstrom, Corps Officer

---

Providing women and families with children with emergency shelter and stabilizing resources, Waypoint's Madge Phillips Center Shelter (MPC) helps those in crisis rebuild their lives. Since opening in 1995, MPC has served as a vital community resource, providing emergency overnight shelter.

Those staying at MPC are strengthened and empowered through basic needs, information, strategic referrals, one-on-one support, and skill development. Free drop-in child care is also provided at designated times to allow individuals to attend appointments with advocates, seek employment, and fulfill other obligations.

While living at MPC for up to 30 days, households are provided a safe, supportive, and structured environment to help them achieve their goals.

---

Mission

To provide shelter and prevention services to the homeless and near-homeless.

Vision

To empower clients to break the cycle of homelessness and become self-sufficient.

Values

Empowerment, Respect, Accountability, Compassion, Integrity, Acceptance, Education

---

Peace Church is partnering with Cedar Hills Community Church in Cedar Rapids to collect items for the Open Hands Food Pantry at Cedar Hills. The donation list includes: soup; peanut butter; mac & cheese dinners, toilet paper, fruit and vegetables, any tomato products (diced, whole, sauce, juice); cake mixes & frostings. Please place items in the boxes under the coat racks.