Mission Statement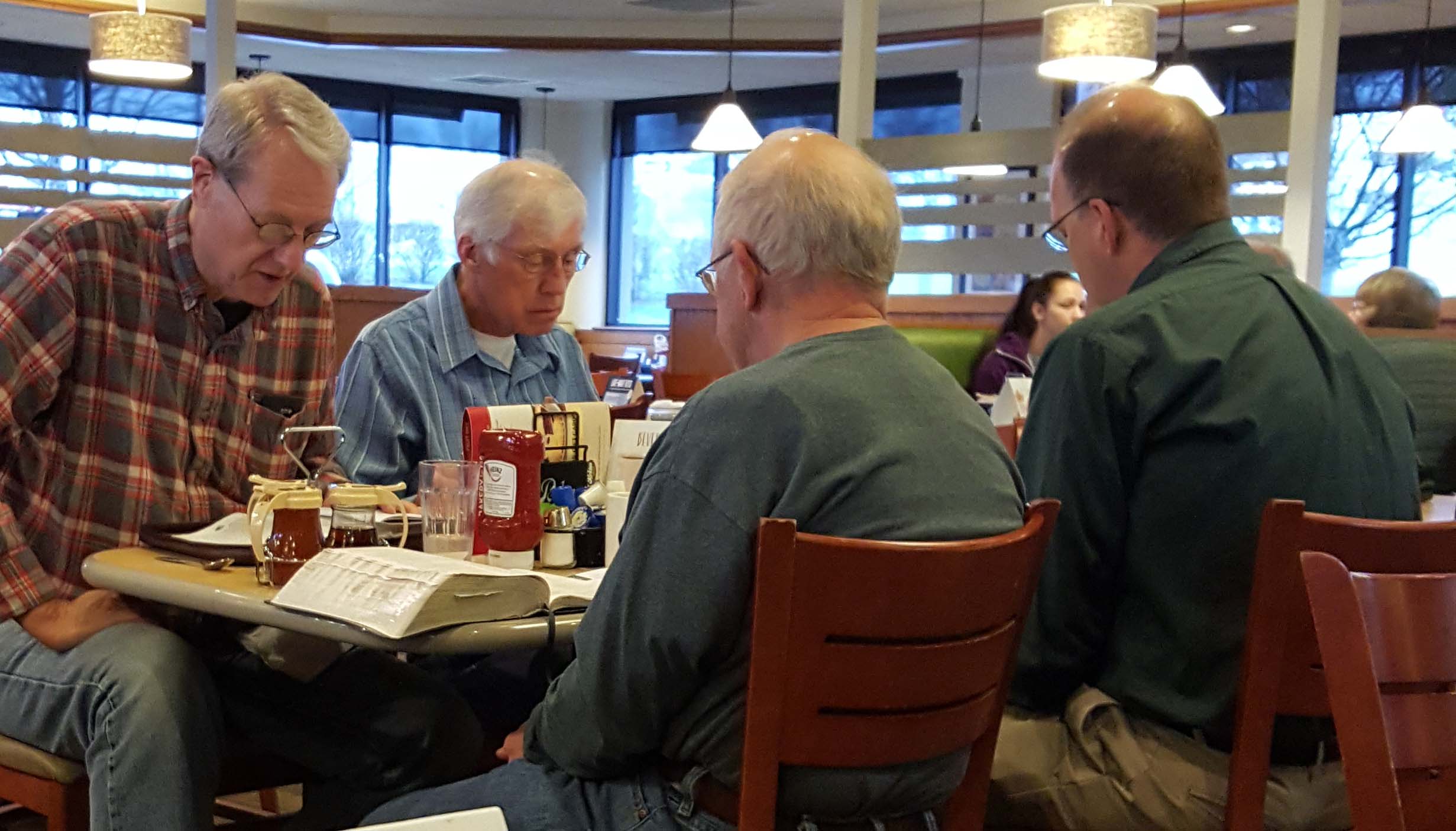 The Mission of Ministry to Men at Peace Church is to nurture men as vibrant disciples for Jesus Christ. Ministry to Men will provide an environment for men to grow in their faith walk, to unite them through vital relationships, so they become godly influences in the world, godly husbands, fathers, and grandfathers for their families, for their church, and for the community, and to serve the spiritual needs of men helping them to live according to the Seven Values of the Cross: Loyalty, Duty, Respect, Self Service, Honor, Integrity and Personal Courage.
Membership
All men in the church age 13 and older

Expectations
To commit to living our life according to God's Word and His will.
To actively give our time and resources to support the mission of the Church.
To be a man of faith and prayer.
To do what is right, moral, and true.
Activities
Bible Study & Prayer
The Ministry to Men conducts weekly Monday night care group Bible studies from September through May. The studies encourage men to grow spiritually, to establish significant friendships, and to reach out to other men. Each study covers topics and issues that directly affect and interest men and helps men explore what God's Word says about issues in their daily lives.
Pastor Prayer Team Network: Men are praying daily for our pastor.
Conferences & Seminars
The Ministry to Men sponsors annual trips to the Iron Sharpens Iron and Promise Keepers men's conferences. These events are designed to teach and equip men for service in the kingdom of God.
Marriage Seminars to encourage and support godly marriages and families.
Addressing the problems of pornography and sexual misconduct.
Accountability Groups
The Ministry to Men has several men's accountability quad groups that meet regularly to study God's word and to pray and encourage each other. Each member is held accountable by fellow Christian men in the group to live a Godly life. (See the next section for the formation process.)
Outreach
The Ministry to Men offers the opportunity to participate in service ministry in the church or the community, including Sports Teams and Prison Fellowship. The Sports Teams provide an opportunity to participate in softball and golf. The Prison Fellowship provides volunteers to conduct Bible studies with inmates in jail and prison. Prison Fellowship also provides mentors to inmates released from correctional facilities to help them adjust back into society.
Partnering with high school- and college-age young men to provide mentoring.
Men's Monday Evening Bible Study
Recognizing our need for accountability and encouragement, we meet together on Monday evenings at 7 p.m. to dig into the Bible, using a variety of material. We also encourage one another through informal connections, getting together outside of regular meetings in order to pray with and encourage one another.
Interested in an Accountability Group
There are also several smaller men's accountability/Bible study/prayer groups that meet on a regular basis. You can contact the church office @ office@peacechurch-cr.org and they will get you in touch with the Care Group leader.
How to start an Accountability Group Formation Process with Accountability Questions